Thousands Of Over 55s Are Releasing Equity From Their Home To Support Them Through Retirement
Over 55s & pensioners across the UK are releasing money from their property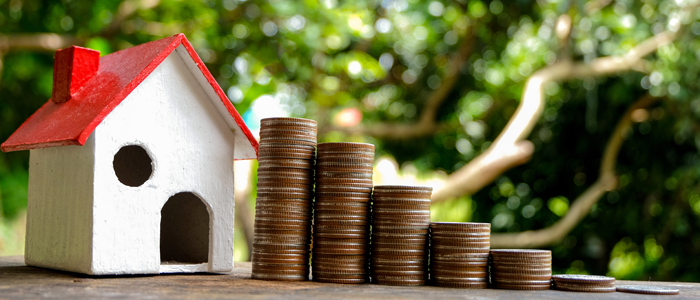 The population growth last year within the UK has seen its sharpest rate in nearly 70 years.* With the development of new medicines, the average life expectancy is currently over 83 for a male and over 86 for a female.**
With public health experts continuing to criticize failings in care and cuts to social services, there is a growing concern for over 55s and pensioners feeling the need to downsize their property to provide an additional income towards their pension pot.
Many homeowners are unlocking the value in their property and are taking advantage of equity release schemes, giving them access to finances and clear any outstanding debts. The market has seen a recent boom, with £11m a day being withdrawn.
The average amount of property wealth unlocked is growing with the most common schemes being drawdown plans, averaging £65,343, as Brits benefit from interest-only mortgages recently maturing and huge gains from property prices over the last few decades. ***
Equity Release is a way for people, typically over 55, to get cash out of their property without the need to move home. The money can be released in either one lump sum, several smaller amounts which can include interest, or as a combination of both.

What are the benefits of Equity Release?
Stay in your own home

– equity release is an alternative to downsizing, so homeowners can avoid the stress and expense of moving property.

Monthly outgoings will not increase

– Aside from set-up or advice costs, often repayments do not have to be made until you move into long-term care or pass away.

Spend on what you want

– whether it will go to

home improvements, perhaps a holiday of a lifetime, boost pension income or even help relatives out financially. The choice is yours.

Take out money when you need it

– some plans allow you to release the money as and when it is needed, which is known as a drawdown service.
Life Guide recommends Equity Quoter, an independent comparison site for the UK's leading equity release providers. Their free online comparison website is designed to make it quick and easy to find a recommended expert tailored to your personal needs.
Simply follow these steps
Step 1 – Click your location on the map below.
Step 2 – Answer a few simple questions.
Step 3 – We'll find an equity advisor for you.