Small Businesses Say That City Council Waste Collection Policies Are Rubbish

Public waste collectors are putting many small business owners in city centres under pressure as they continue to implement inflexible collection policies. As a result, some city centre shop owners are even having to close. However, what many shop owners don't know, is that private waste collection services cost less than ever. More importantly, many of these providers will actively tailor their services to match the needs of the business.
So why are UK Businesses switching to private commercial waste collection:
Council collection times change, whether they suit your business or not.

Businesses can be fined up to £5000 if they leave their rubbish out overnight.

Infrequent collection can leave hazardous, food and hygienic clutter outside businesses causing loss of customers due to odours and mess.

It's extremely

cost effective and collection times can work around each and every business.

Nearly all types of waste can be collected.

Going private means reducing your carbon footprint.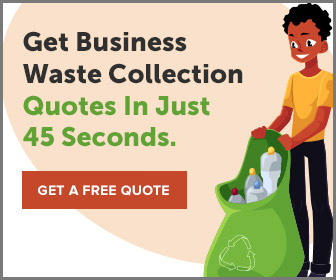 Shop owners under increasing pressure
Horror stories have been appearing left right and centre about Council moving collection times. To name a few there have been examples of shops and restaurants being left with excess food waste left for days outside their front doors, businesses having to pay someone to come in 2 hours early just to put waste out, clinics left with hazardous waste building up on the premises and many many more
While all businesses are legally obliged to make contractual arrangements for waste collection under Section 34 of the Environmental Protection Act, and could be fined up to £5,000 for breach of the legislation, what many don't know is that they have the option of shifting from the city council service to a private waste collector – which in many cases, could be much better for the business.

Private waste collection companies provide effective solutions for small businesses
The word is spreading quickly throughout the business community as small shop owners discover the benefits of using a private waste collector such as Cheaper Waste. Firms such as these are proving to be much more suitable for small businesses with a range of solutions that can help owners manage their waste more efficiently and save money, while reducing their overall carbon footprint.
Business Cost Comparisons offers quick quotes to reliable and affordable disposal services including recycling, general waste and glass collection, as well as clinical and hazardous waste collection. What's more, the firm promises to find the best local provider for the chosen waste type.
To find out how Business Cost Comparison can help you get round inflexible city council policies click here for a FREE quote
If you are any of the below you really should get a quick quote:
Restaurants or Bars

Office

Storefronts

Medical clinic

Factory or hazardous waste controller
And many many more..
What waste do you want to get rid off?