Personalised Gifts Shop Set to Double Size of Business

Personalised Gifts Shop can personalise anything, and their extraordinary range of over 14,000 products are so in demand that the company now has plans to double the size of their operation. That is thanks largely to the entrepreneurial spirit of its owner, Jane Gokgoz.

The Birth of Personalised Gifts Shop

Before moving into the world of online retail and personalised gifts, Jane Gokgoz worked in London for financial information provider Thomson Financial. Having been born in Camden, Jane then took what was a big decision to move away from the capital and out to Northamptonshire to raise her children.
As her children grew older and more independent, Jane began to look for new challenges and recognised that online retail was a niche which was only likely to grow. The real inspiration behind Personalised Gifts Shop, however, came from Jane's kids and the fact that they both had unique names.
Those unique names, after all, meant that pre-personalised or named gifts weren't an option, and Jane realised that she would not be the only parent in that position. The idea of creating a giftware company which allowed customers to personalise each and every item, therefore, developed as a solution to that problem.
With her idea and vision now firmly developed, Jane set about creating what would become www.personalisedgiftsshop.co.uk at her kitchen table in 2011. She paid out the princely sum of £5.50 to set up a domain online, signed up with a product supplier and set off on the road to the success which her company has since enjoyed

Early Growth and Expansion

From those humblest of beginnings in 2011, Personalised Gifts Shop was immediately popular with customers and began to grow apace. In those early days, the company relied upon a relationship with a product supplier and essentially worked as an online conduit between customers looking for the ideal gift and a manufacturer who could supply it.
Acting as that kind of conduit allowed Personalised Gifts Shop to build their reputation and start to develop a loyal customer base, with many consumers returning to the company to purchase gifts for every big occasion.
By 2013, then, what had begun as the kernel of an idea which came to Jane at her kitchen table, had grown into a thriving business. Personalised Gifts Shop had moved to a small, furnished office and proudly employed two staff, but Jane was already weighing up a seismic shift in the company's future direction.

Taking Control
By 2015, Jane had started to realise that if Personalised Gifts Shop remained simply an online conduit between consumers and suppliers, it would be impossible for her to fully realise her vision for the firm. She took the decision, therefore, that the company would begin developing and producing all of their own products moving forward.
To facilitate that shift in operation, Personalised Gifts Shop moved into a 10, 000 square foot warehouse and began to invest in hi-tech machinery and other crucial developments. It was, as Jane herself admits, a very trying time: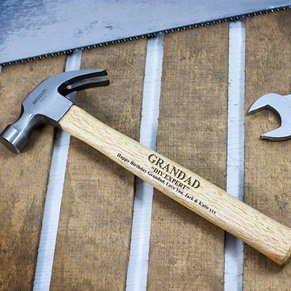 "It was stressful – I had to remortgage, borrow and spent weeks recreating everything, but it gave us complete autonomy and made our offering more unique. I now have complete control over the product offering and quality."
The stress and upheaval was well worth it, however, as the move to take greater control over her business's products in 2015 is what allowed Jane to build the rapidly expanding Personalised Gifts Shop of today.
Today's Personalised Gifts Shop
From being an online operation run from Jane's kitchen, Personalised Gifts Shop has now grown to fill its 10,000 square foot premises. Those premises are home to fully 30 different examples of hi-tech machinery which work to produce, engrave, embroider and otherwise personalise a remarkable range of items.
What's more, the expansion and success of Personalised Gifts Shop has also led to the creation of over 30 jobs for people local to Wellingborough in Northamptonshire. The staff at Personalised Gifts Shop are all fully trained on the firm's hi-tech machines and work tirelessly to keep improving and expanding the range of products provided to the company's customers.
Everything from developing the original idea for a new product line, to creating prototypes and then ultimately photographing the item for listing online is now dealt with in-house. Once an item has been purchased and personalised by a customer, Personalised Gifts Shop can usually produce and dispatch it within 24 hours.
That quick turnaround slows a little during peak times such as the Christmas season, however, and as Jane explains peak times are beginning to become more like the norm: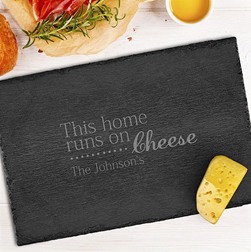 "We are entering wedding season, having just finished Valentines and Mother's Day, and then it is Father's Day, then the new school year, then Halloween. In between all that, people are having birthdays, getting married, anniversaries, moving home, having children – there is always an occasion and always a suitable gift."
With the company's busy times now taking up essentially the whole year, and their warehouse almost bursting at the seams with everything from personalised hammers to novelty underwear, Jane is once again looking to the future.
Future Plans
Despite having moved into their current premises just three years ago, Personalised Gifts Shop are now on the lookout for a 20,000 square foot warehouse to literally double the size of their operation.
That will not only allow the company to serve more customers but will also give them greater freedom to quickly seize upon the product trends which Jane often recognises when visiting international trade shows.
Even that isn't the full extent of Jane's ambition for her company, however, as she also has designs on branching out from online retail and starting to rival the very biggest giftware brands:
"We are used by so many people all over the UK – but we want to become more of a household name… By increasing our operation we can deliver even more unique gifts to even more people."