What's the Difference between new Spray Foam Insulation and traditional Fiberglass?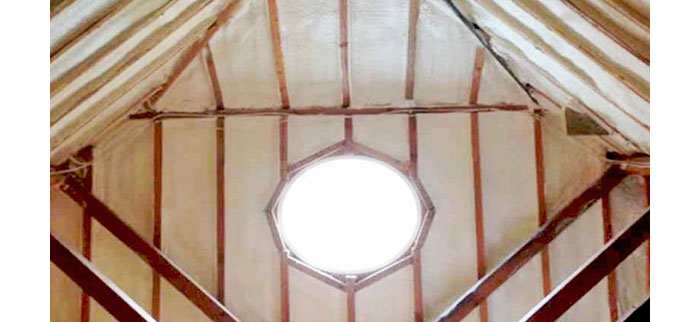 by Reece Simmons | May 14, 2019 | Energy
Venture into the loft and it's a grim and a very cold or very hot space that makes you itch like crazy when you go to find that old family photo album to embarrass the kids!
Words that come to mind when thinking about your loft:
Too hot in the summer.
Too cold in the winter.
Dark and Dingy
Condensation ruins boxes
Itchy when comes into contact with skin.
An irritant on your throat.
But what if you could:
Keep a cool house in summer.
Keep a warm home in winter.
Create useable space.
Add value to your home.
Reduce your bills & help save the planet by reducing heat loss by as much as 50%!
Well, this is what this new, highly effective home insulation alternative to the itchy stuff is claiming.
Read on to see the verdict!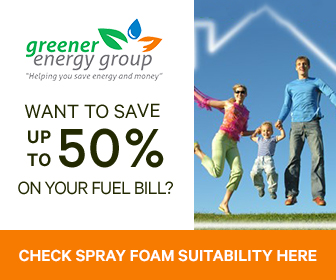 What is the difference between Conventional Insulation & Spray Foam Insulation?
Not all insulation is created equally and therefore have different advantages and disadvantages.
This is why we are looking at spray foam insulation which makes your home more energy efficient and reducing your heat loss by up to 50%.
Let's compare some basic benefits of Fibreglass, Rockwool & Spray Foam Insulation.
Fibreglass & Rockwool….
Fibreglass & Rockwool are the most common type of insulation used in homes at present. Anything from 100mm to 200mm laid on the floor of the loft.
Typically, by installing 200mm of Fibreglass and Rockwool correctly you can look to save between 10% – 15% on your energy bills.
This is due to 40% of your homes heat loss leaves through your roof.
The issue with this is that in order to gain the benefit, you must cover 100% of the roof in insulation with no gaps at all.
This prohibits practical use of the loft as a storage facility.
If you do store anything up there, it is subject to the cold in winter and the heat in summer.
As well as when you visit the loft, it is often an itchy experience.
Spray Foam…..
Unlike conventional insulation materials, spray foam fills cracks, gaps and crevices on installation, creating an air barrier to virtually eliminate leaks, which can account for up to 40% of the energy cost to heat and cool your home.
This type of insulation is not applied to the floor of the loft, in fact, it is applied to a thickness of 100mm, between the rafters on the roof itself.
Check Your Spray Foam Suitability Here.
This also allows you to use your loft for storage without your valuables being subject to extreme cold or heat. You could lay flooring or even convert to a useable space.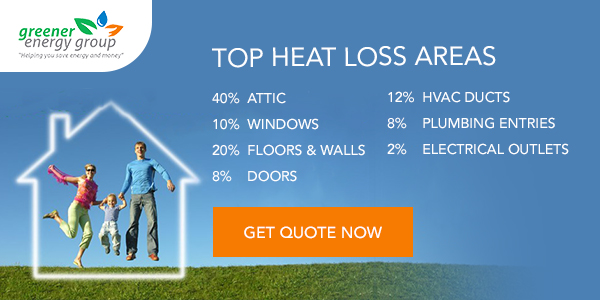 Can you afford it?

The cost of your spray foam insulation is more expensive due to specialist tools needed to install it compared to traditional loft insulation. A limited number of companies can offer 0% Interest Free Funding on Spray Foam to take away any upfront cost.
Is there any help with cost or funding?
There is some funding available for both types of insulation, however, it is subject to constant change and criteria.
At present there is only 5% VAT, however, the Government has plans to increase this to the 20% VAT threshold from 1st October 2019. Unfortunately, this will see customer pay an additional 15% from October 2019.
Always best to contact installers for real-time information on what is available.
Is my home suitable?

Spray foam insulation is now a very important addition to installing any new energy efficient system, to enable maximum benefits & efficiency from the new system and most homes are suitable.
If you have insulation already, are you happy?
Most people only use their loft area a handful of times per year due to it being an
unpleasant experience.
It is often too hot in summer or too cool in the winter, environments we tend to avoid.
While conventional insulation will reduce your energy bills, it also restricts the use of your loft.
Spray foam will allow you to save more money and energy, creating a comfortable environment for your family, whilst gaining a useable loft space.
Stay cooler in the summer this year, start suitability survey here:
What type of property do you live in?