Find out how satellite could be the solution to having fast internet in rural areas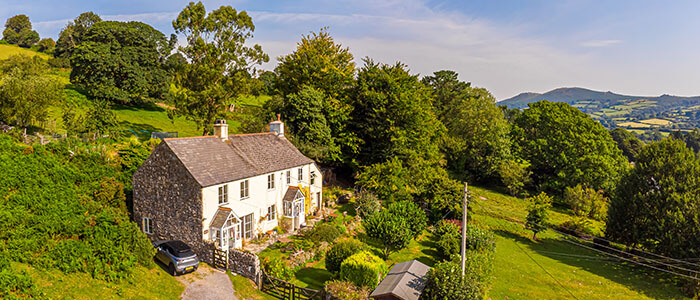 The wait for fast broadband is over for rural homeowners
In 2022 most people expect to have a reliable internet connection but that is not the case for thousands of rural households across the UK.
For most of us when we think about broadband, we think of traditional broadbands like Fibre, phone line (ADSL) and Mobile. Though accessible to those living in built up areas such as large towns or cities, many of those living in more rural communities are left isolated, with a poor-quality internet connection or no internet at all.
Satellite broadband is an internet service that provides an alternative solution for those living in rural areas, as it doesn't use traditional phone lines or in the ground cables. Instead, you simply need a clear line of sight from your home to the southern sky, and a place to install a satellite dish, which then beams a signal to a satellite in space and back again.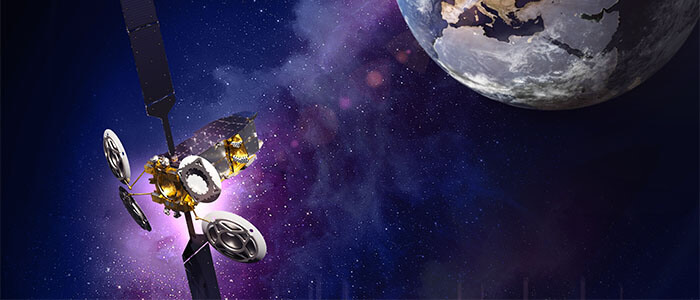 Having a connection to the internet plays a vital role in many people's lives and as such, we're seeing some extreme measures taken to get online. According to a survey conducted by satellite broadband provider, Konnect, 4.3 million Brits admit 'hacking' their neighbours' Wi-Fi because they don't have a decent internet connection.
1.6 million of those 'piggybacking' their neighbours' Wi-Fi had held onto passwords after getting permission on a previous occasion. But 2.7 million hacked their way in by guessing passwords, with combinations so simple that a third (33 per cent) cracked the code within half an hour.
In some extreme cases, a fifth (18 per cent) of perpetrators spent over 2 hours – and in other circumstances weeks (5 per cent) – trying various password combinations.
What is your internet speed?
But there is a much simpler solution – satellite broadband.
With satellite broadband, you can get an internet connection even in places where fibre is not an option.
That's what Konnect users have found. One customer in Newry, Northern Ireland, said, "we've got an off-grid house, and so the internet is extremely important. When we first moved over, we just had a little mini-Wi-Fi but we had to hang it out of the window for it to work properly. It was just not reliable enough. We spent a long time looking at all the options and really satellite was the only option. It [Konnect] was put in really quickly and the service has been really reliable. I do enjoy chatting to the grandchildren. I've found it really good, surprisingly good actually, for video calls."
Another user and Airbnb host based in County Wicklow, Ireland, said, "In order for me some days to get basic message from Airbnb, I would have to get into my car and drive three miles down the road so I could pick up proper internet. And in order to keep my super host status, I have to answer the requests within a certain number of hours, which was just impossible before I got satellite internet. It [Konnect] has just been a really positive experience so far."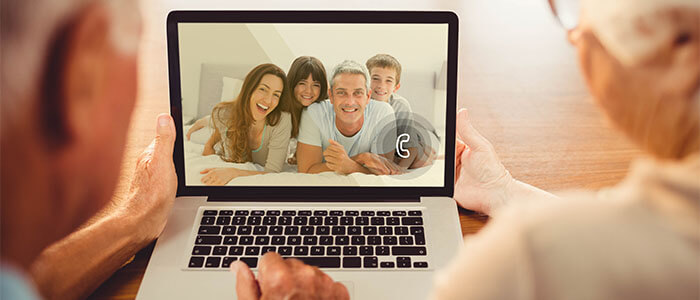 The Konnect package
With Konnect you can sign up for your new (12 month) contract, either online or over the phone with a UK-based agent, and your kit will be sent right away. Konnect customers can usually expect their kit to be delivered within a week which can be installed using Konnect's professional installation service or you can opt for self-installation.
Packages range from £37.90 per month for the Starter package – with a data allowance of 50 GB and average download speeds of 20 Mbps, to our Plus package – with a data allowance of 150 GB and average download speeds of 75 Mbps.
All Konnect packages are technically unlimited, however they come with data allowances. This means customers are never cut off or charged any extra for using over their allowance, however, their speeds will reduce and they will notice a change to the service as per our 'Fair Use Policy'.
The Konnect satellite is a VHS (Very High Speed) geostationary satellite which is in orbit 24,000 miles away from earth, meaning Konnect achieves an average latency of 600ms. For many people, this latency won't cause any issues as it has little to no effect on web browsing, email sending, streaming etc. However, if you or anyone living in your property enjoys online gaming, for example, this is something you should consider. To find out more visit the Konnect website and read what is latency.
It can be daunting choosing the right broadband option for you as there are so many choices available. If you want fast and reliable satellite broadband for your rural home, then Konnect could be the perfect option for you.